---
5th MC meeting and combined Focus Group Meeting
Kraków, Poland
November 30th - December 2nd, 2016
The aim of the Focus Group meetings is to write a draft proposal for testing the antimicrobial materials for each Focus Group.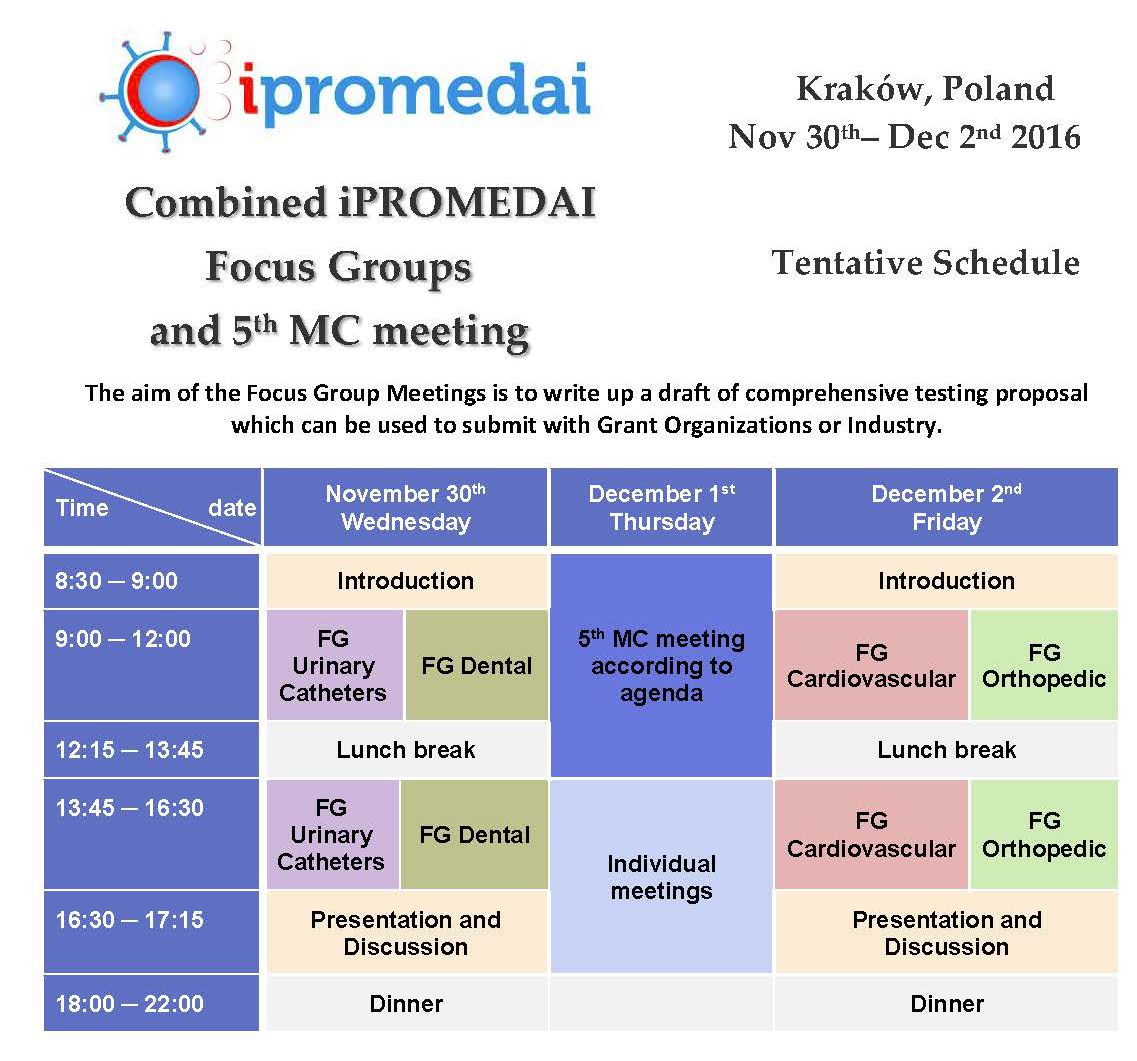 In order to attend the meeting you have to submit your registration (see top "register") but not later than  November 21st 2016.
Hotel reservation via ipromedai has been closed. You have to organize your own accommodation.


Active contribution is required to attend the FG meeting(s). The number of attendees is limited for the FG meetings in order to allow for the writing the draft testing proposals. All applications will be reviewed and and acceptance is based case-to-case basis by the focus group leaders.

Official COST invites will only be sent out upon acceptance.

For general travel information and advice see General Information below

information Hotel Novotel Krakow City West

information Krakow Tourist Information